GREEN GOODNESS PATTIES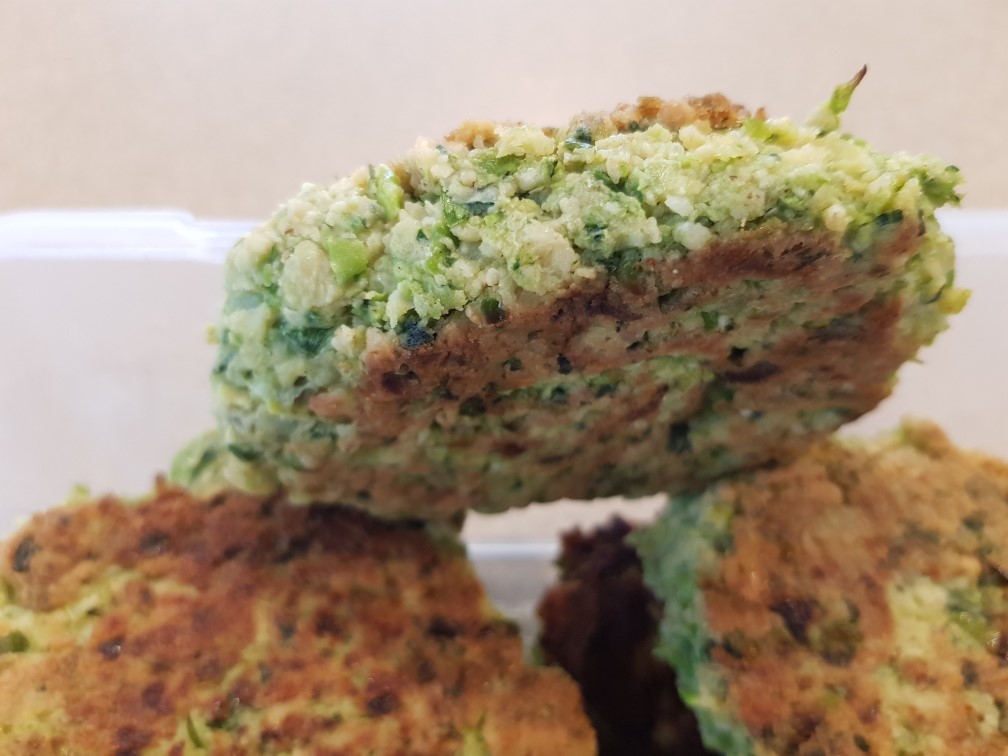 A delicious patty from the Northern NSW Local Health District Health Promotion collection that can be used in a burger, as a snack, or made smaller as a healthy lunchbox snap or appetiser!
Serves 4-6
Ingredients
2 cups of frozen peas
100g of baby spinach
2 spring onions, roughly chopped
2 cloves of garlic, peeled
400g can of chickpeas, rinsed and drained
2/3 cup parmesan cheese, finely grated (can replace with tasty cheese)
1 egg
3/4 cup fresh breadcrumbs or oats
Method
1. Place peas and half the spinach in a bowl and cover with boiling water for 1 minute. Drain water away and squeeze out excess liquid from mixture.
2. Place pea mixture, spring onions, garlic, chickpeas, cheese, egg and oats / breadcrumbs in a food processor or blender. Blitz until combined. Shape mixture into 4-6 patties. Using wet hands may help!
3. Chill patties in the fridge for 10 minutes or until they begin to firm.
4. Heat a large, non stick frying pan over medium heat. Cook patties for 5 minutes on each side or until golden and heated through. Add a tablespoon of oil to the frypan if required.
These patties are great with a salad, cucumber, lime and yoghurt, on a burger or wrap or by themselves in a lunchbox.
Recipe from Northern NSW Local Health District Health Promotion.
For more recipes go to https://health-promotion.nnswlhd.health.nsw.gov.au/healthy-recipes/