Health & Safety at Work
With Troy Eady, Physiotherapist, First Light Healthcare
Each of us is responsible for stopping deaths and injuries on the job.
While we would all agree any workplace death is tragic and unacceptable, the good news is, the number of work-related fatalities in Australia has been steadily decreasing over the past decade.
The latest data on work-related fatalities shows that in 2019, there were 183 workers who were fatally injured at work in Australia, though this figure does not address the many, many more who sustained injuries due to activities at the workplace.*
Safe Work Australia, the peak body committed to raising awareness of work health and safety issues, is working to educate Australians on the health and safety risks at Australian workplaces, with the aim of preventing further work-related fatalities and injuries.
Workplace Injury Statistics
In 2012–13, statistics reveal that work-related injury and disease cost the Australian economy $61.8 billion, representing 4.1% of GDP. The majority of the cost (95%) was borne by individuals and society, with workers bearing 77% of the costs, the community 18% and employers 5% of the cost. Injuries accounted for $28 billion (45%) of the cost of all workplace accidents. In other words, a workplace injury, costs the worker, so it pays – to pay attention to workplace safety.
Covid-19 Pandemic Highlights the Need for Safety in the Workplace
The theme for 2021 world Safety and Health at Work is: Anticipate, Prepare and Respond to Crises and invest in Resilient Systems. The 2021 theme for work safety acknowledges the impact that the global COVID-19 pandemic has had on all of our working lives – and the vital importance of building an effective, resilient, and adaptable response to Work, Health and Safety.
Safety and Health at Work – Risk Management
Risk management can be as simple as having a discussion with workers, or it may involve specific risk analysis tools and techniques developed for specific workplaces. For some complex situations, expert or specialist advice may be required to respond to specific workplace risks.
It is important to remember that managing psychological and mental health risks is included in any overall workplace safety program.
Under Australian Work Health Safety laws, the risk to psychological health and safety arising from work must be eliminated or minimised as much as can be reasonably done.
Common Work-related Injuries
According to the Australian Workers' Compensation statistics, the most common injuries reported in 2018-2019 include body stressing, with back, shoulder and knee injuries being the top three. These were followed by Falls, Trips and Slips, with knee, ankle and back injuries being the most frequently reported in that category.
The next category of injuries most reported were Being Hit by Moving Objects. The area of body most reported as being injured include the hands, fingers and thumb. The fourth most reported category was mental stress, followed by vehicle incidents. These statistics reveal a wide range of risks in the workplace, resulting in a correspondingly wide range of injuries.
It is, however, the category of Body Stressors, with back, shoulder and knee injuries by far the most frequently reported workplace injuries (36%)*.
How Work Safety Can Impact You
– With Troy Eady, Physiotherapist, First Light Healthcare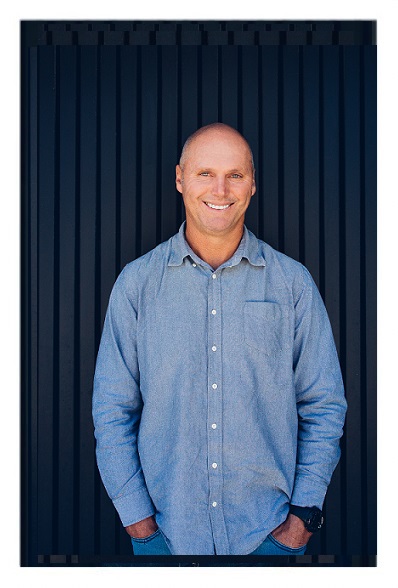 Troy Eady is a Physiotherapist who works with a variety of injuries and health concerns, many of which are the result of workplace activity. Below, Troy Eady explains some of the more common injuries he sees and how these can be treated – and avoided.
Q. What are common injuries / health concerns that you see as a physiotherapist – that are due to Safety & Health at Work?
A. I mostly see manual handling injuries – and this generally involves workers cutting corners to save time. Sprains, strains and more serious soft tissue tears to areas like the back, shoulders, knees and ankles are common. When people rush or won't get help to do a manual handling task, they can put themselves at risk of injury. Standard operating procedures are in place to protect the worker from known injury risks and when these are ignored, it can often result in injuries.
Q. How would you treat these common workplace-acquired medical injuries / issues?
A. Musculoskeletal injuries are most often the result of a dysfunction of the wider musculoskeletal system. When we strain something, often there is an underlying dysfunction that resulted in too much pressure for that specific joint or soft tissue. By identifying the underlying dysfunction and addressing this, you create an environment that allows for healing to occur and prevents further injury from reoccurring.
Most everyone knows how to treat a strain but beyond the acute Rest, Ice, Compression and Elevation (RICE), it's really beneficial to have an expert identify why you broke down, what can be done to improve the speed of healing and how to prevent the injury reoccurring in the future.
Q. What is the general advice you would give to prevent the most common workplace-acquired injuries?
A. As a physiotherapist my focus is manual handling injuries, these may be acute, chronic or overuse physical injuries and like any machine if it's not looked after – it does not work efficiently or effectively. The simple things like good general conditioning, good posture, good ergonomics and good physical fitness will help you avoid physical and mental fatigue which will almost always protect you from a musculoskeletal injury.
Resources: *Safe Work Australia
https://www.safeworkaustralia.gov.au
Byline: Tracey Hordern